Today, we are happy to share with you that the 1.48 Open Beta branch for Euro Truck Simulator 2 is now available to try and test out. If you plan on participating in this Open Beta, we ask that you please help us by reporting any bugs you may encounter in the appropriate section(s) of our official forums.

Your feedback and reports are extremely valuable to our team and we thank you in advance for taking the time to help us out. So, without further ado, let's take a look at what the 1.48 Open Beta has in store.
Germany Rework
As part of our on-going Germany Rework project, we are happy to bring several reworked cities in this Open Beta. The cities of Hamburg, Winsen, Travemunde, Kiel and Rostock have all received major reworks from the ground up, including an overhaul of their surrounding road networks, landmarks, industries and more.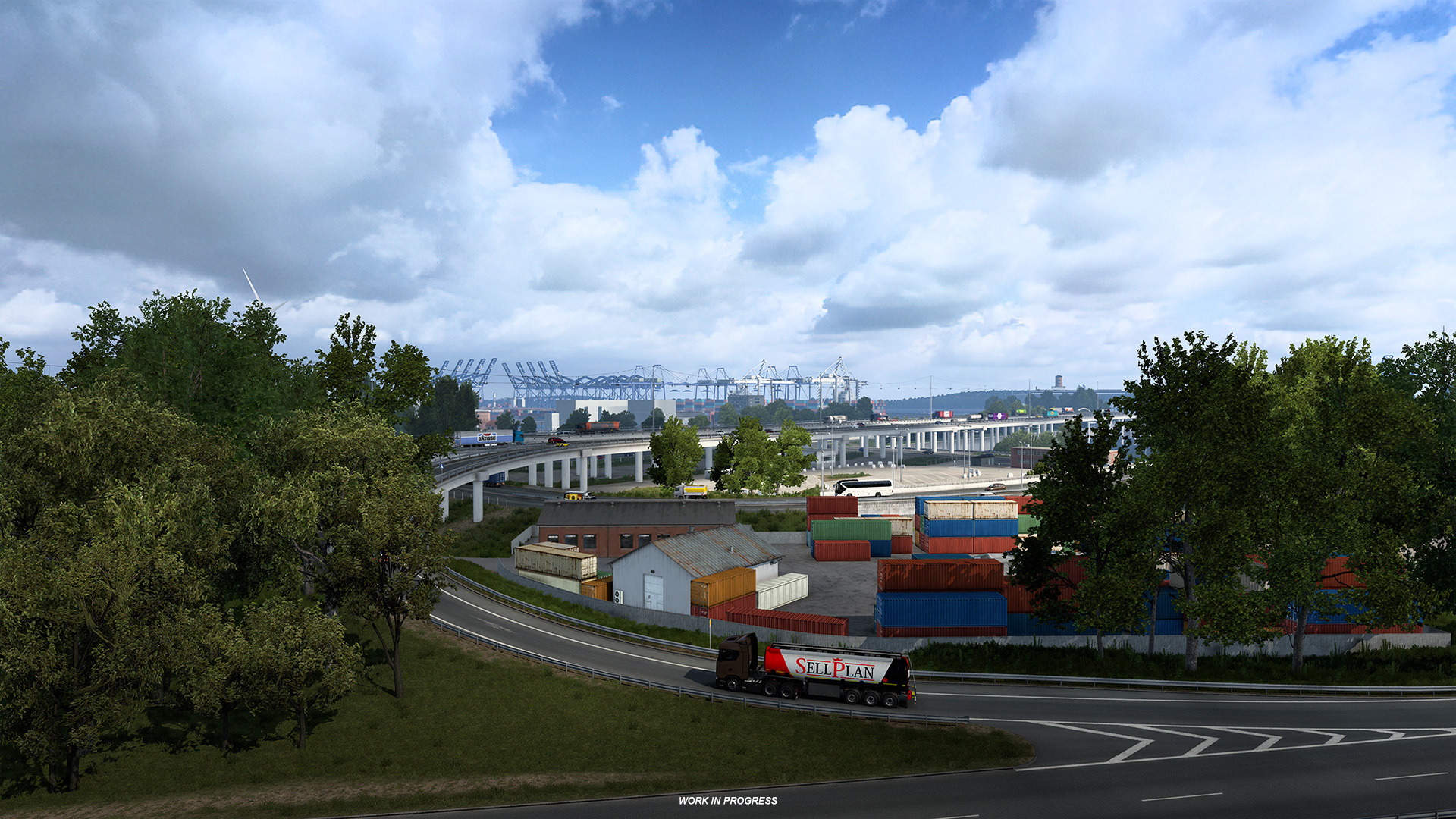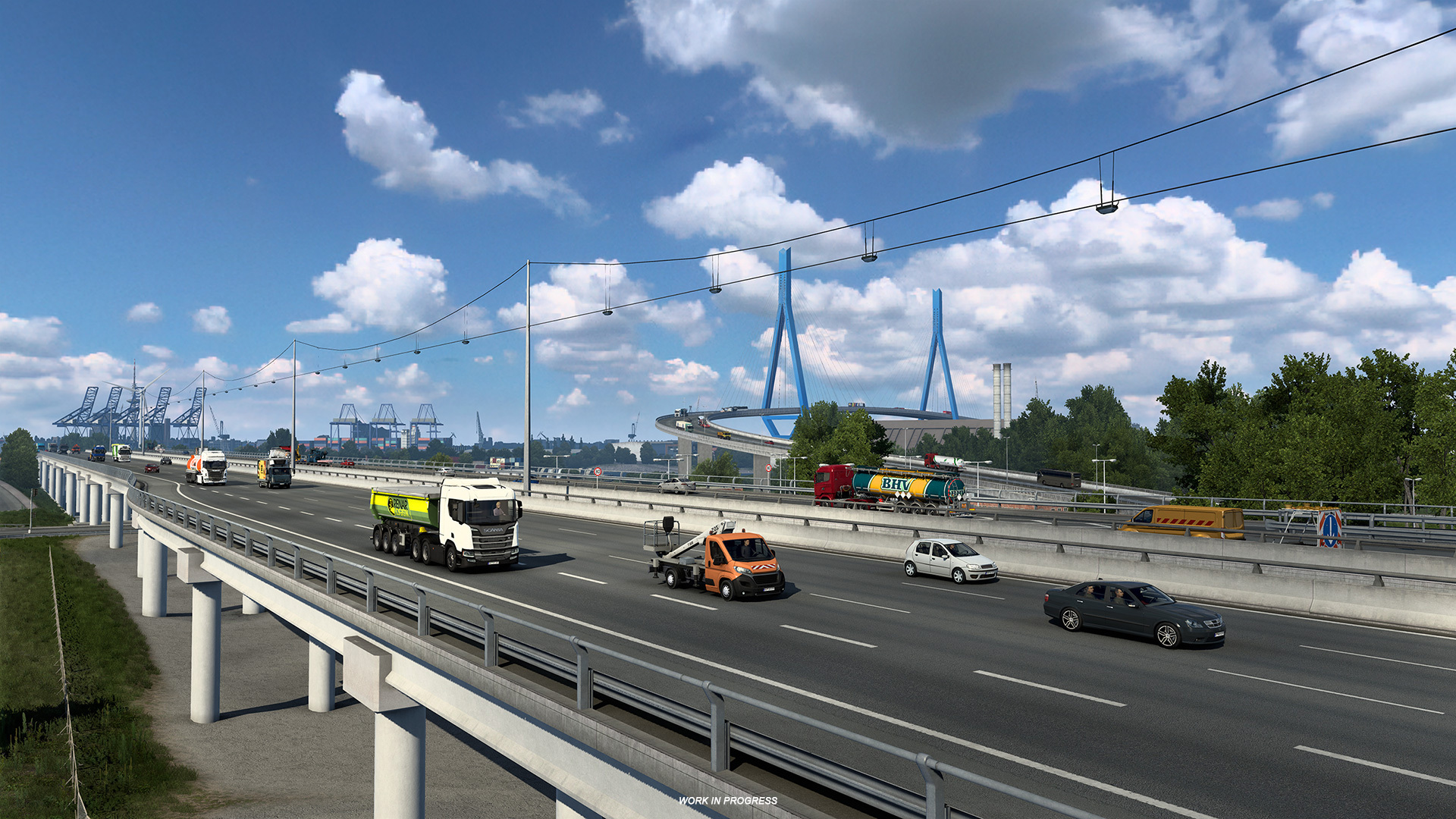 This also includes the highly anticipated Feldbinder factory, where drivers will be able to take contracts from 2 new depots one for dropping off much needed cargo, parts and more, and another area for picking up brand new trailers fresh off the factory line to deliver to businesses and customers around Europe.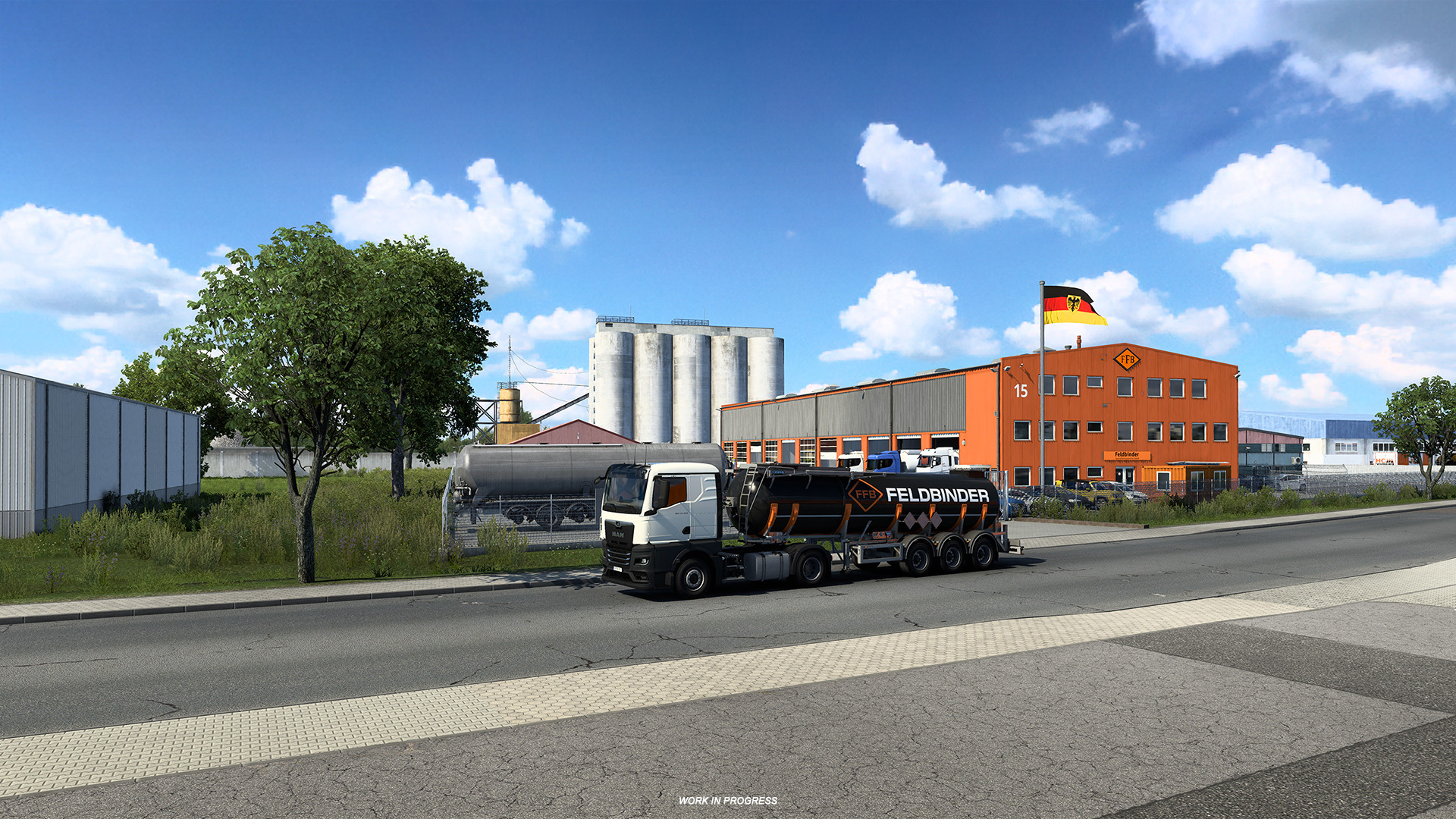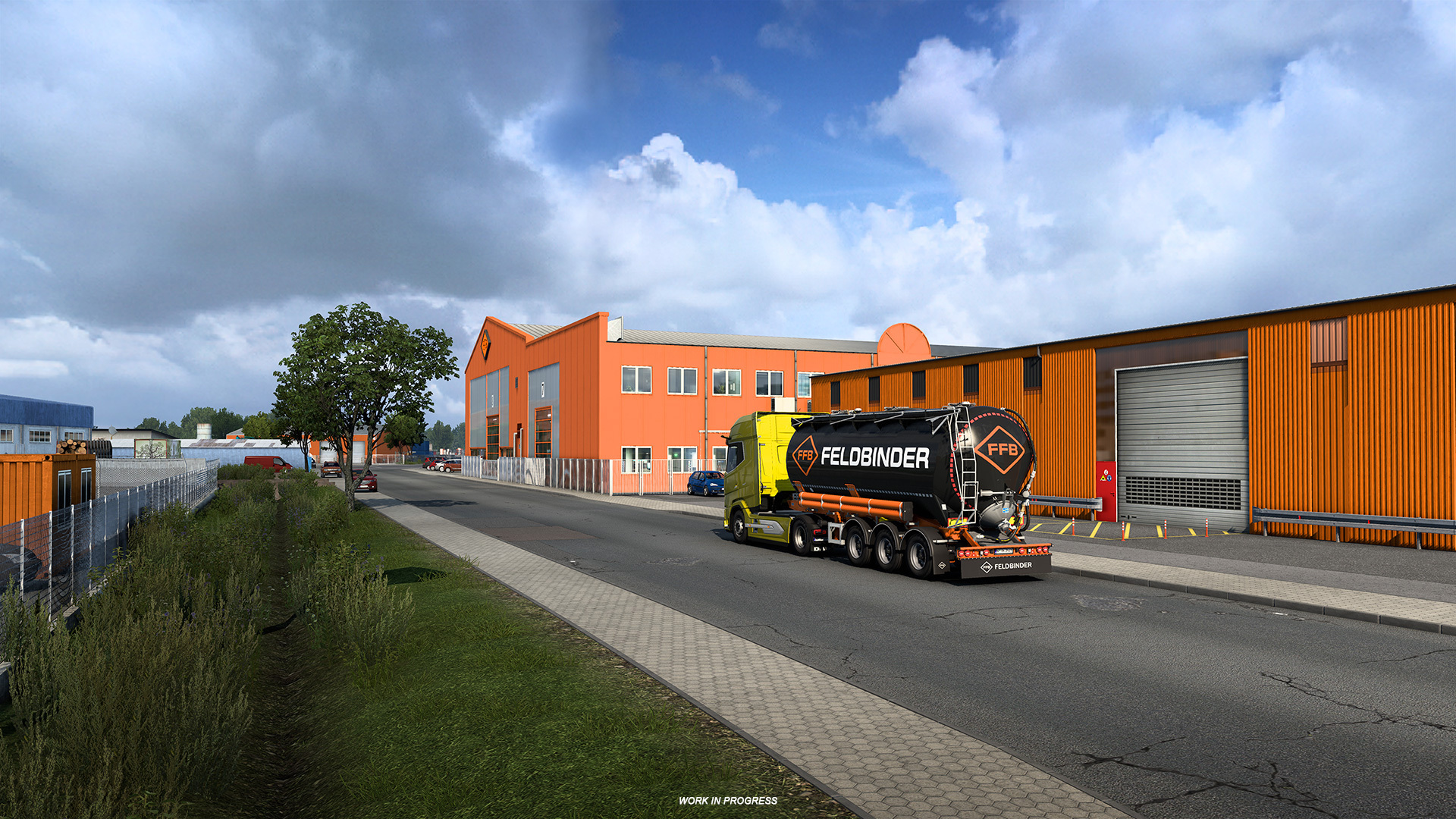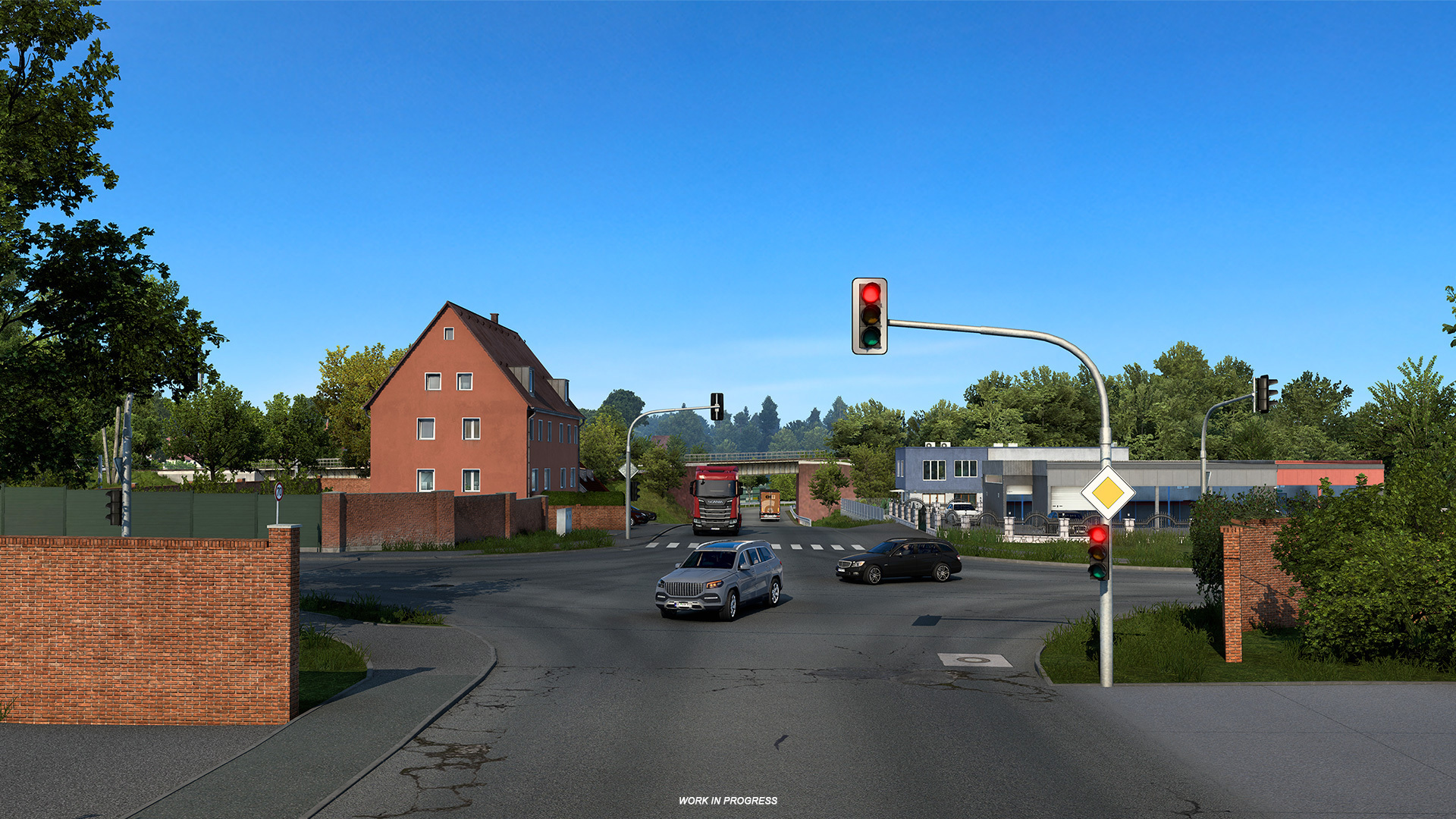 We hope you enjoy the work that has gone into bringing these older areas up to date with more accurate layouts and details. If you have any feedback that you'd like to share, please make sure to do so on the appropriate section of our forums. Happy trucking!
Cities in the Gallery
In the 1.46 update, we introduced the Gallery feature, a one stop shop for all your images, photo trophies, and discovered viewpoints, which maintained all the legacy functionality of the older Screenshot Manager. Today, we're excited to add a new functionality to the Gallery!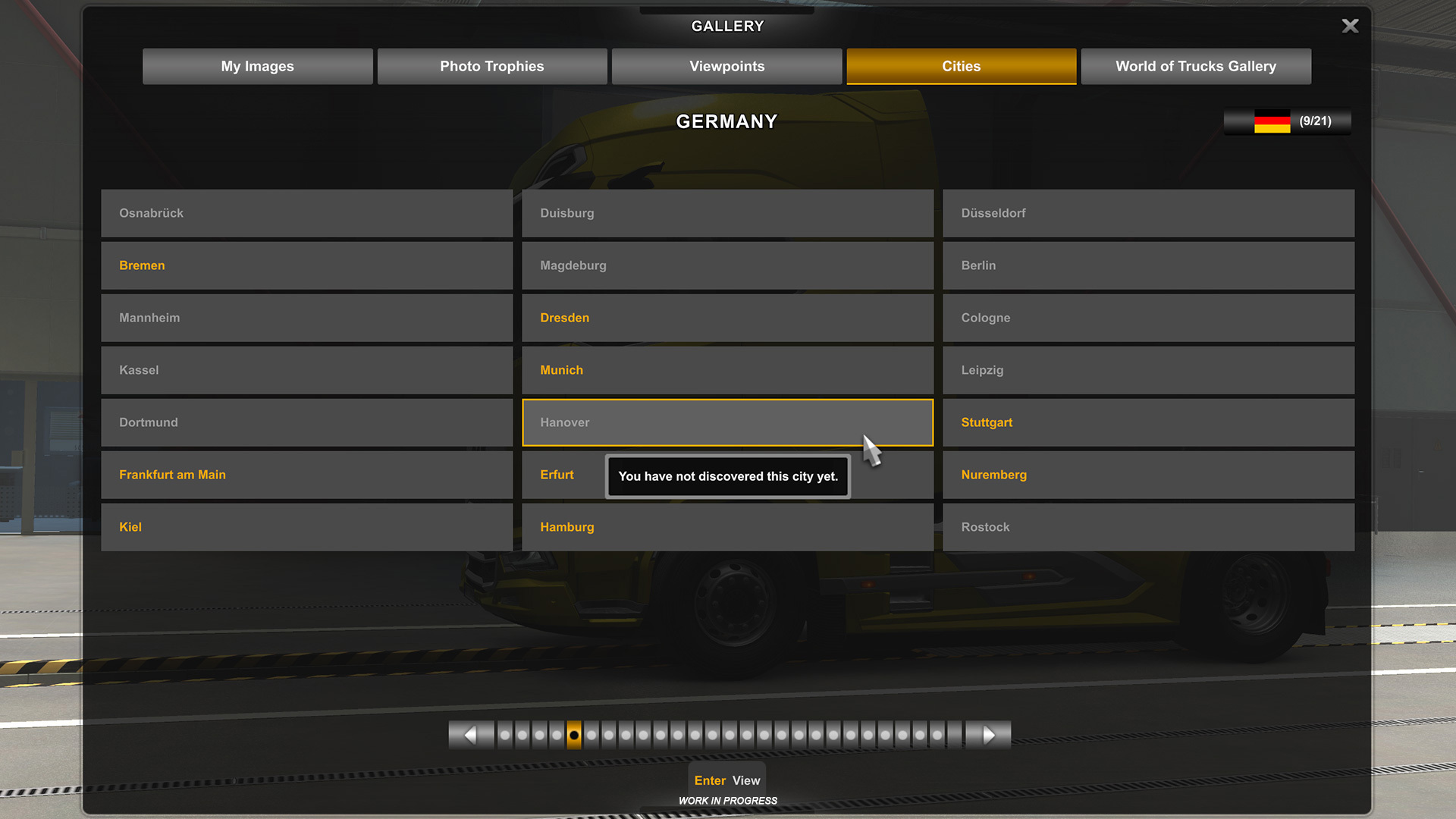 As you journey and discover the many cities of Euro Truck Simulator 2, you'll be able to collect them under the new 'Cities' tab. Once unlocked, you'll be able to view which cities you have visited, as well as watch and replay any of the city intro cutscenes; which are normally only seen when you first start your first HQ there.
We hope you enjoy this new addition to our Gallery! Let us know how many cities you've already unlocked in on our social media channels.
Reworked Vehicle Transport Trailers
We are happy to let you know that our vehicle team has found some spare capacity in between their other projects to also revisit and rework trailers that our in-game economy uses to transport various types of vehicles, such as cars, SUVs, etc.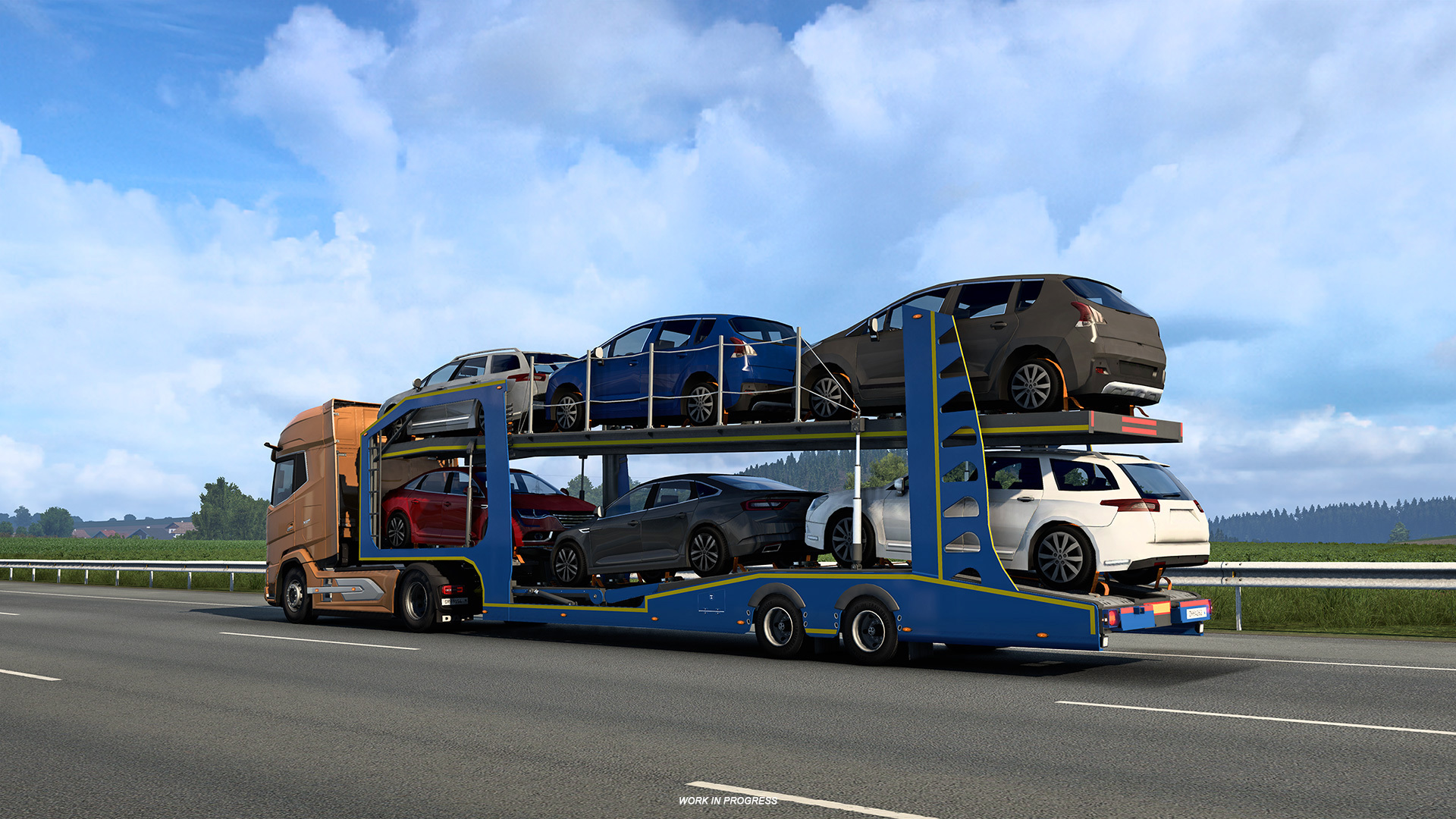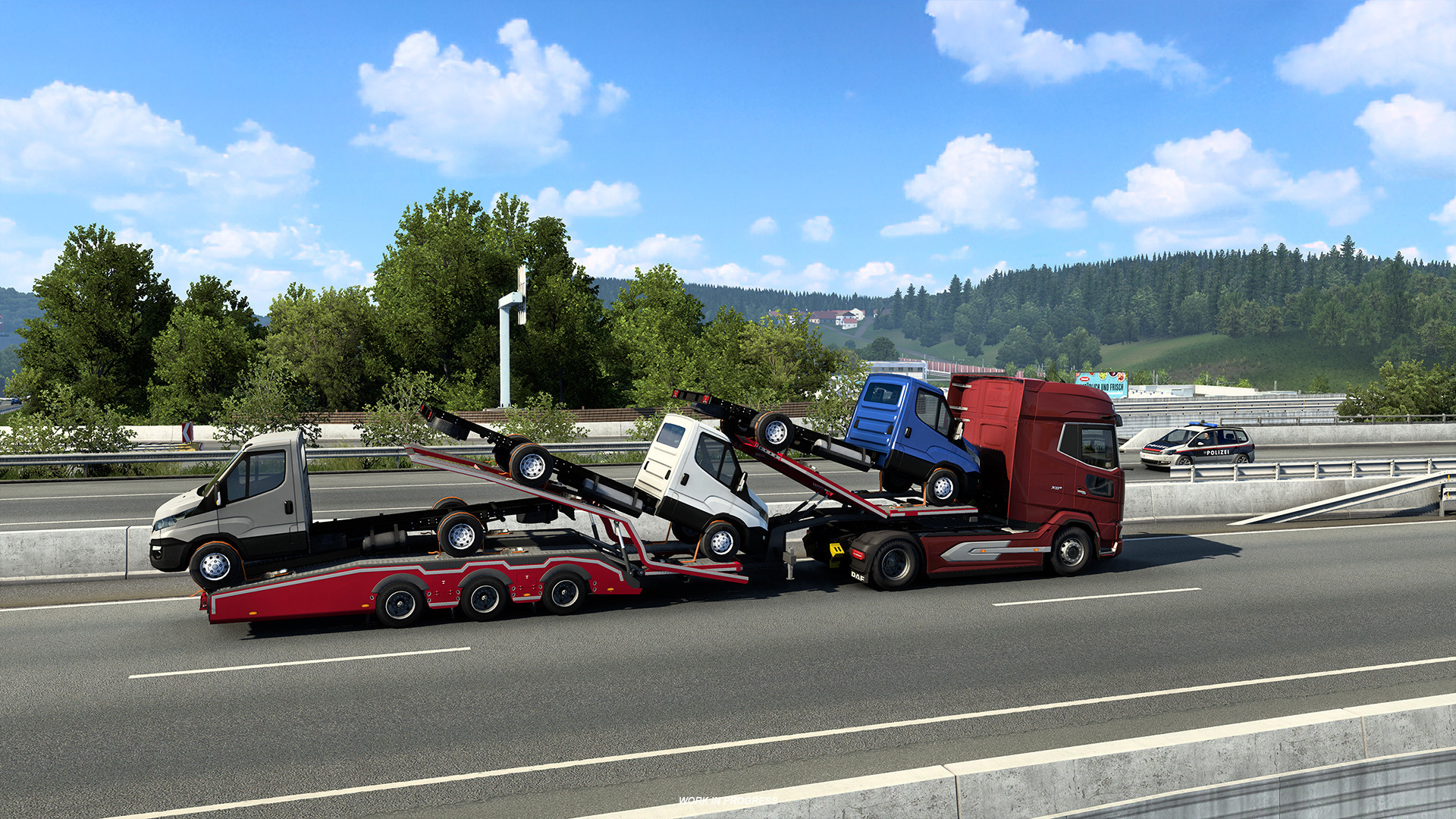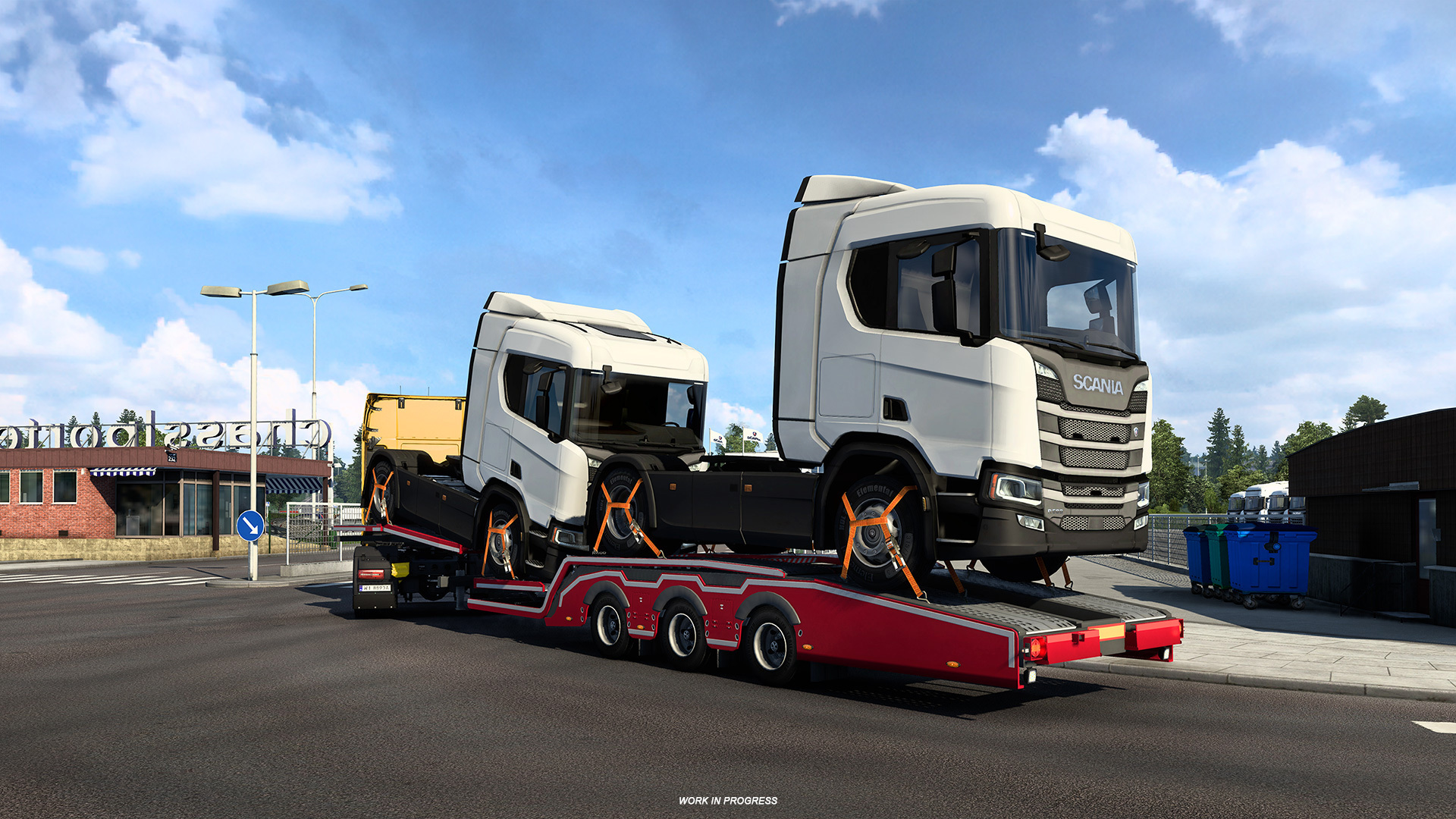 Search for these cargoes within the Freight Market and take them for a ride! Your nearest car dealer might need delivery of fresh new whips.
Per-Country map exploration
We know how many drivers enjoy the challenging task of gaining 100% map exploration. We know this isn't easy, so we've introduced a new UI window which can be accessed by clicking on your map exploration in the top left of the world map.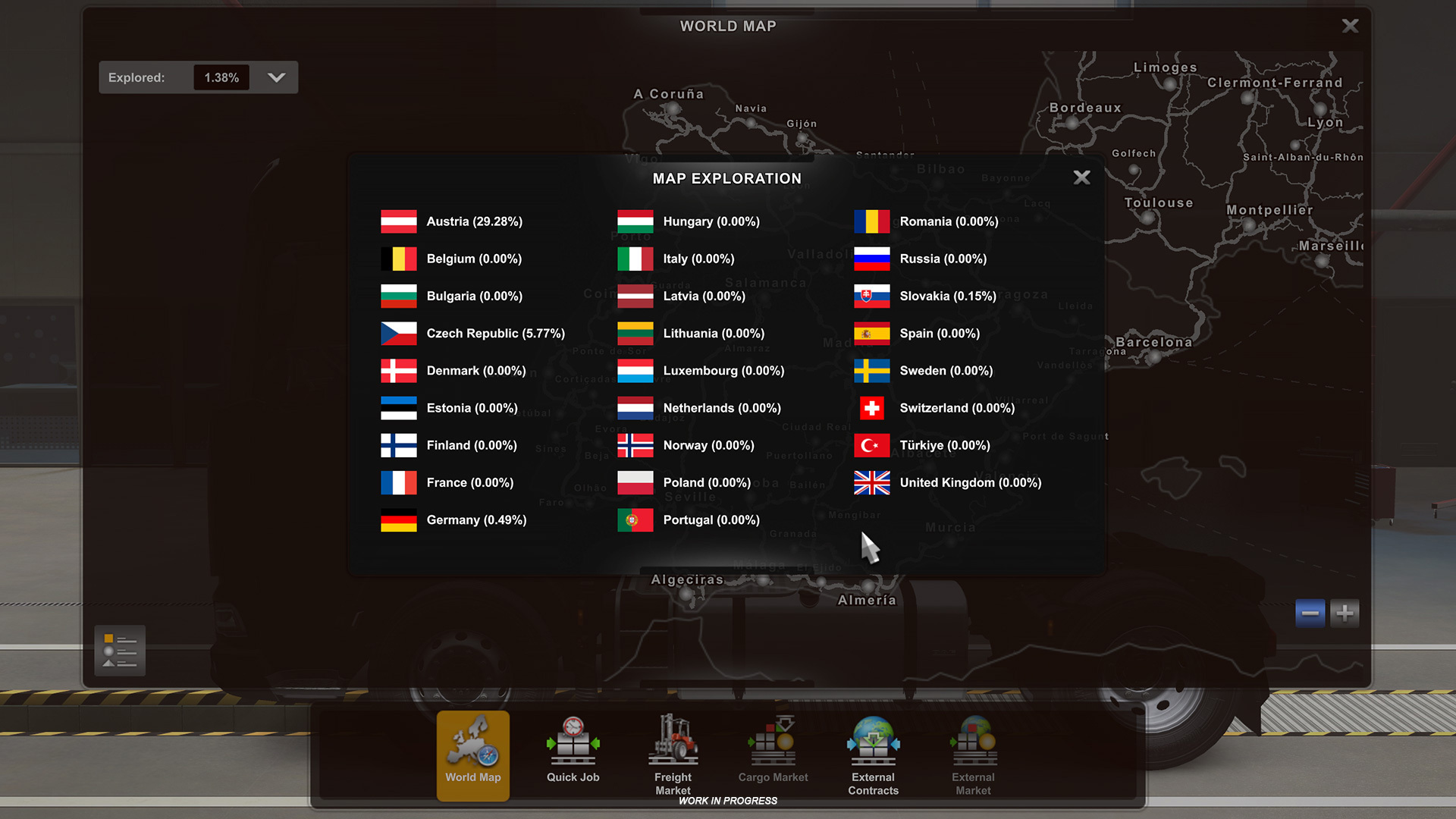 Upon clicking on this, a new window will open showing you a list of countries with their respective flag, and a breakdown of your exploration of each one. We hope that this will aid you in finding those missing roads in our ever-growing world of Euro Truck Simulator 2.
Let us know how you're getting on with your map exploration in the comments below or on social media!
Options slider ranges
We are happy to introduce a highly requested addition to your options page when tweaking with settings in Euro Truck Simulator 2. You will now find a small box next to the sliders which displays the number which it is set to.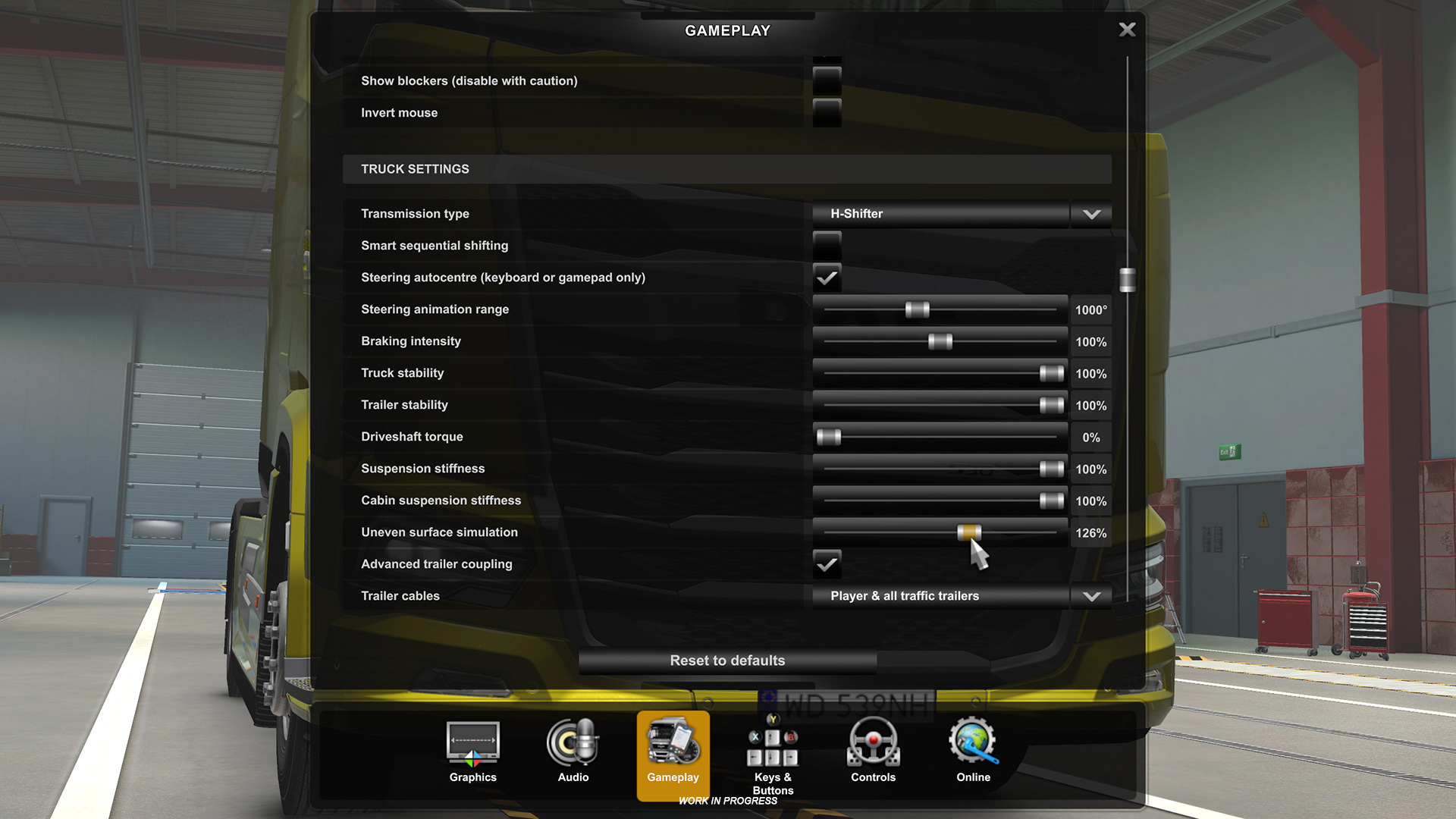 We hope this makes it easier for you to not only set up multiple profiles with similar settings, but also share your settings with others. Let us know if you think this design works well by leaving feedback in the appropriate section of our forums.
Input wizard controls selection redesign
We've given our input wizard for control selection a UI overhaul! Our team has been working hard to bring a simplistic but modern design to this setup window. We hope this new UI will help guide users new and old through the selection and setup process which features new icons and a clear description for each option.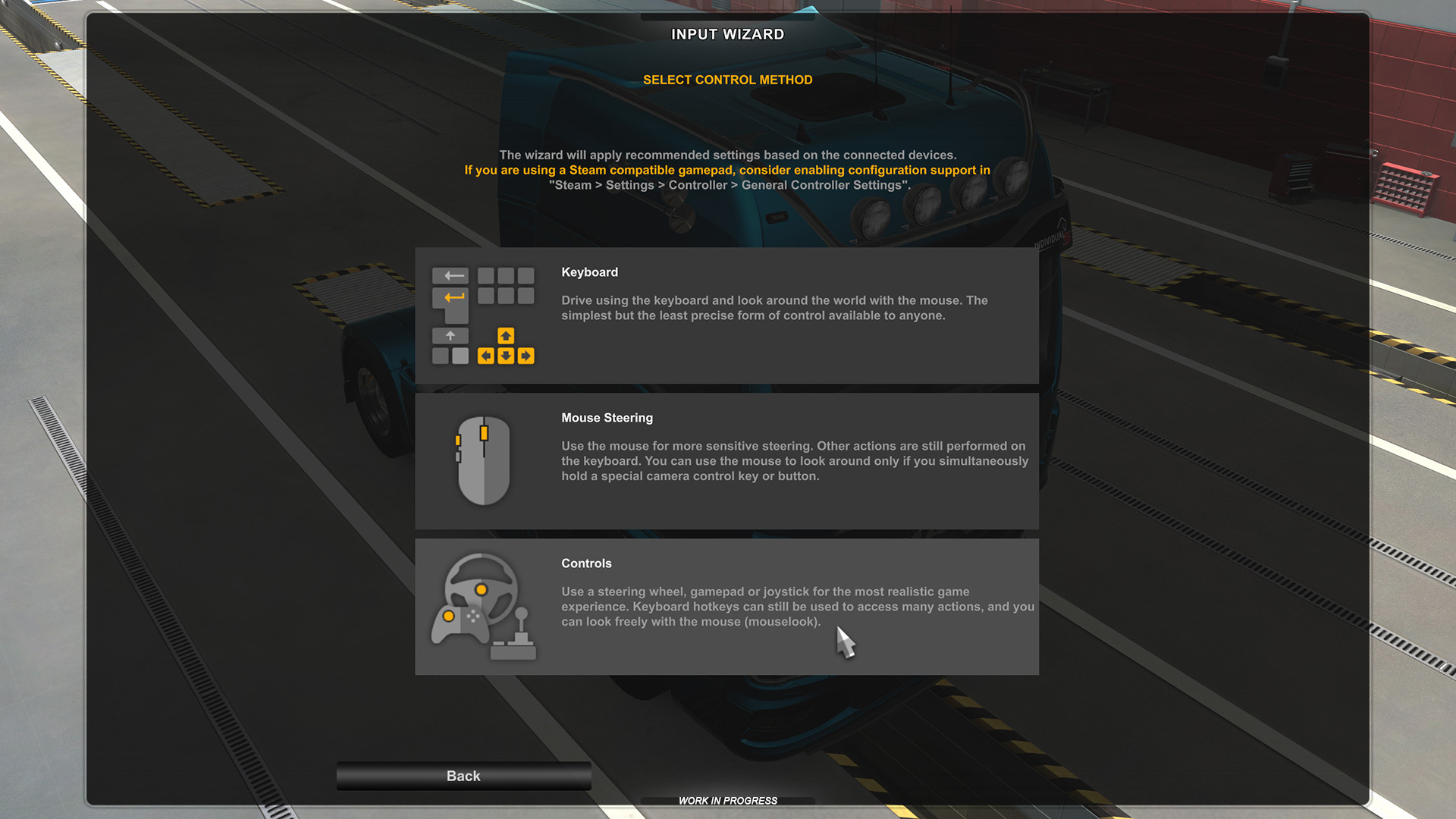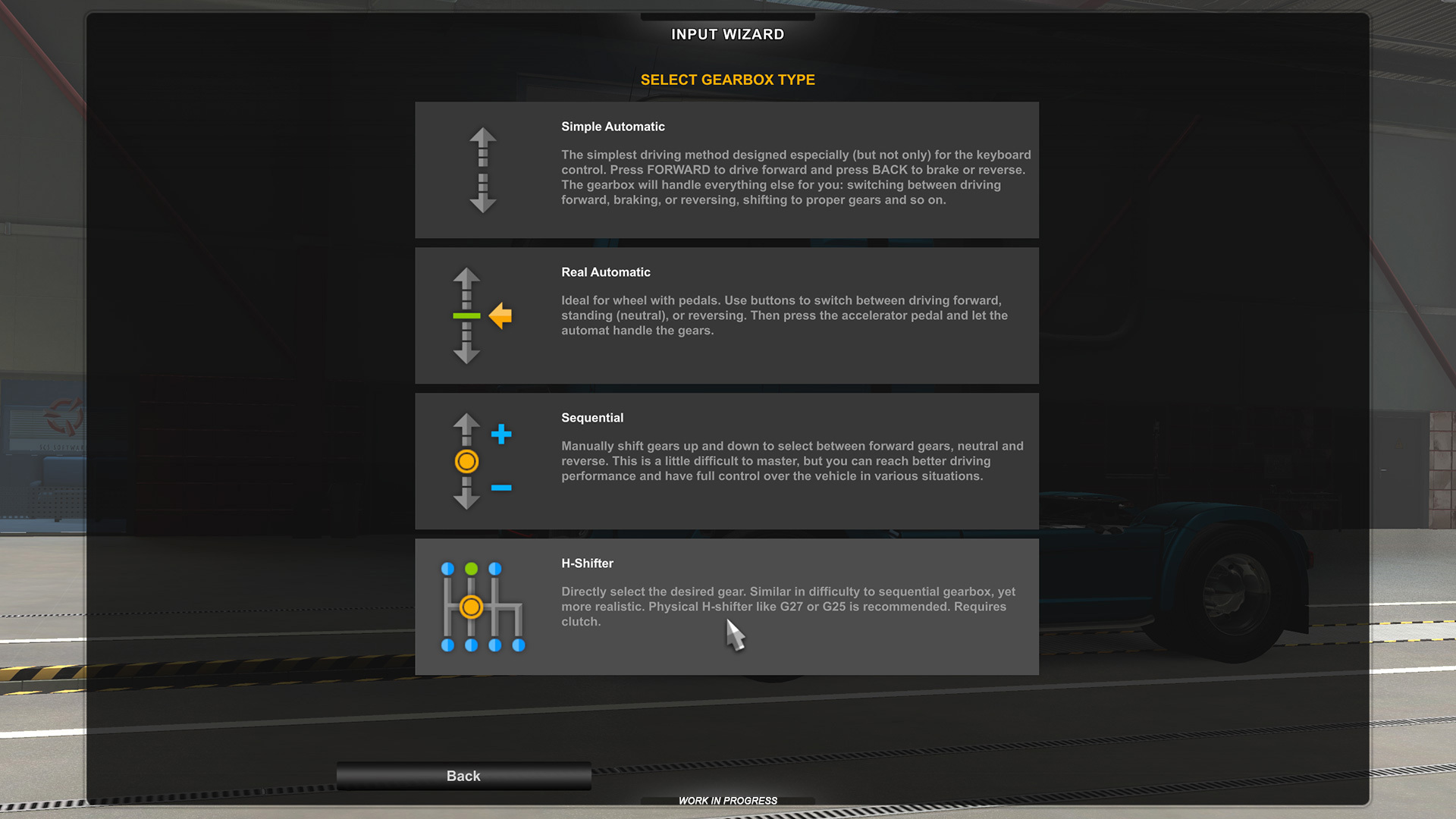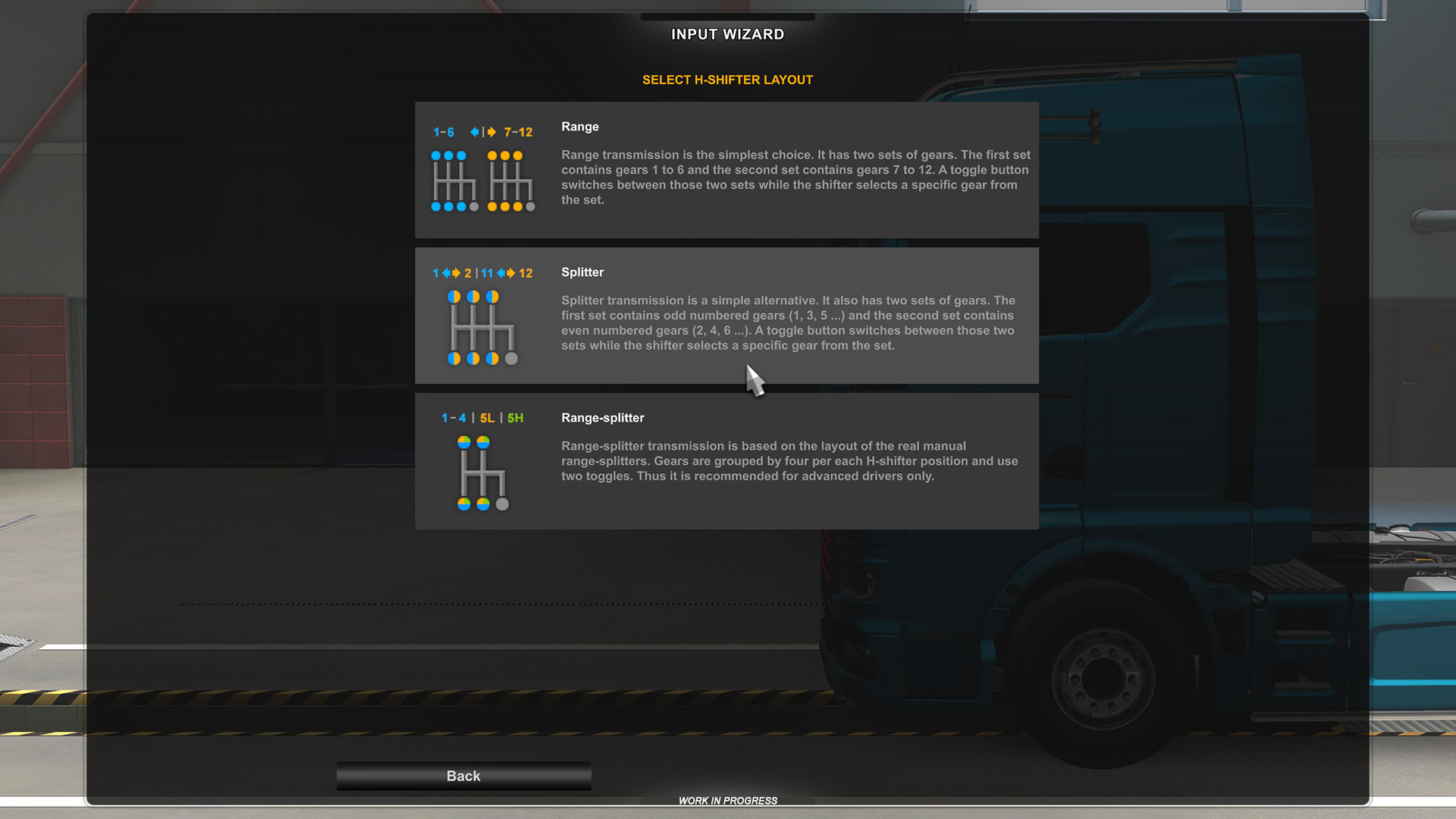 Let us know what you think of this new UI change by heading to our forums.
Electronic Stability Controls (Anti-Lock Braking System + Traction Control)
You can now find the addition of Anti-Lock Braking System & Traction Control in the gameplay options. These Electronic Stability Controls help assist the driver in a variety of conditions and/or scenarios. The Anti-Lock Braking System (ABS) loosens brakes on wheels that are close to locking out. Traction Control (ASR or TRC) helps prevent oversteer and understeer, as-well provide individual wheel anti-slip system applies brakes to wheels that are slipping.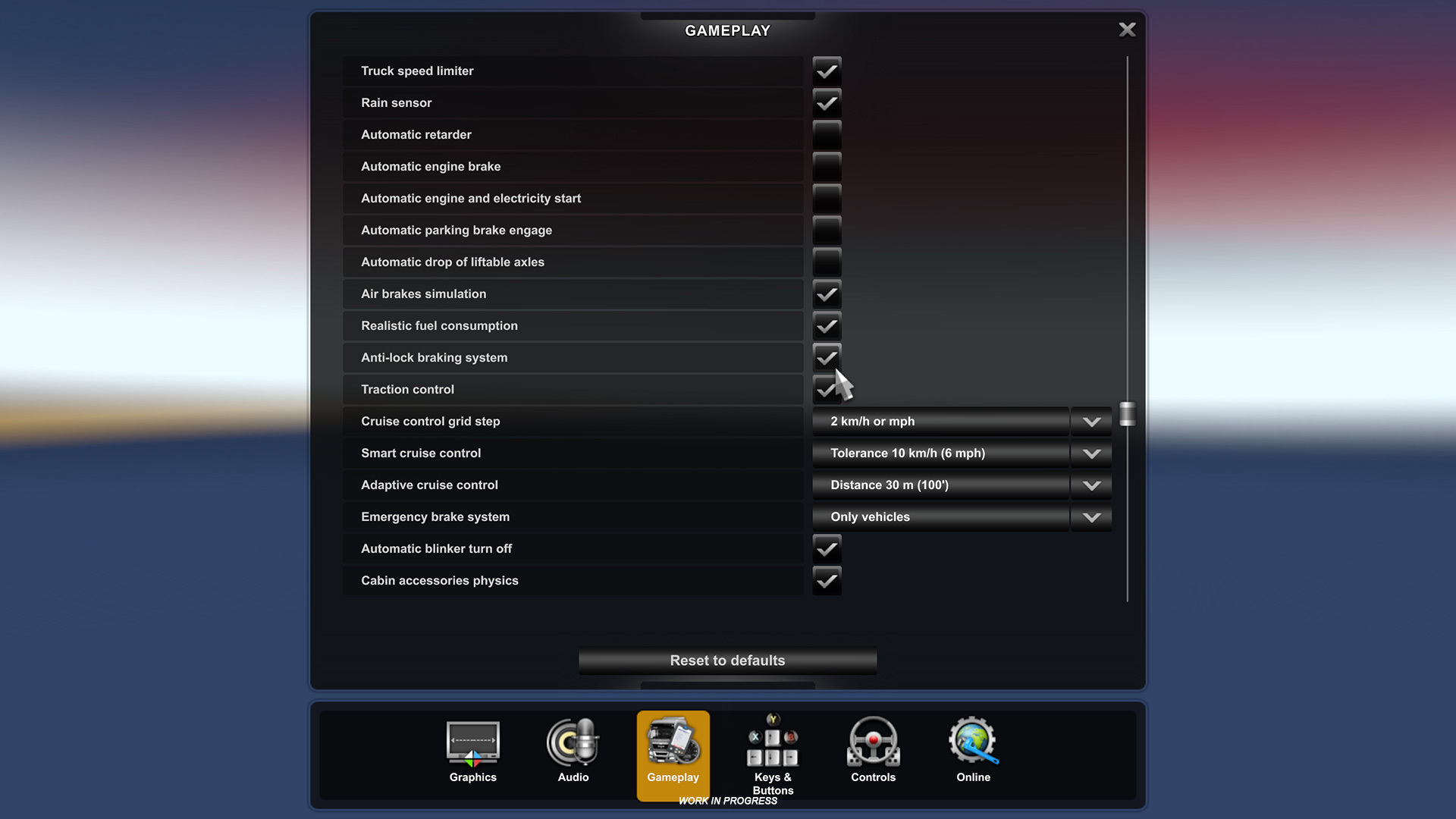 Traction control also features cornering assist, which becomes active when understeer or oversteer, it brakes the inside rear wheels to prevent understeer and outside front wheel to prevent oversteer. We hope these new additions will be of use to you on your future journeys!
You can also assist us by leaving any relevant feedback in the appropriate section of our forums.
MOD structure changes
This change is more directed at our MOD creators in the community! We have now added the ability to create a single MOD for multiple DLCs, regardless of which DLC the user actually has.
If at least one of the subdirectories or files (*.zip) in the MOD root is named "base" or prefixed with "dlc_" then these subdirectories or files are mounted instead of the MOD root. We've also updated the SCS Workshop Uploader to reflect these changes as well. If the SCS Workshop Uploader discovers a MOD with the new structure, it performs additional checks.
We hope this new structure makes things a little easier for our talented modding community, and if you have any questions, feel free to head over to our modding wiki or forum where we can help support you.
Changelog
Map
Vehicles


Electronic Stability Controls (Anti-Lock Braking System + Traction Control)

Reworked Vehicle Transport Trailers

UI


Per-Country Map Exploration

Cities in the Gallery

Options Sliders now feature numbers

Input Wizard Control Selection UI Overhaul

Other


Third-Party Mod Structure Change

So enjoy all the new additions, but please remember: It's only an open beta, not a stable public version - so you may encounter bugs, instability, or crashes. It's completely okay if you want to wait for the final release. But if you're interested in helping us to get there faster, we'll appreciate all of your feedback on our forum and your bug reports in
this section
.
Please check our modding wiki to get details pertaining to mods for the game.
If you wish to participate in the open beta, you can find this version in the public_beta branch on Steam. The way to access it is as follows: Steam client → LIBRARY → right-click on Euro Truck Simulator 2 → Properties → Betas tab → public_beta → 1.48. No password is required. Sometimes you have to restart your Steam client to see the correct branch name there.